Affiliate Marketing Statistics and Trends Globally Industry Report 2021 estimates annual affiliate marketing spending at $12 billion. It is also expected to rise by 10% in the next few years.
Because affiliate marketing only costs money when it pays off, it's easy to see why it's gaining popularity. If you haven't tried this yet or are struggling to make the most of it, here are 5 software solutions that will help you out.
5 Affiliate Marketing Tools to Automate Your Program
Some of the best affiliate marketing tools you can always make use of to automate your program are:
iDevAffiliate
Refersion
Referral Rock
LeadDyno
Omnistar Affiliate
1. iDevAffiliate
With over 2 decades of experience providing affiliate tracking software, iDevAffiliate is one of the leading tools for affiliate marketing. Overall, the built-in onboarding process makes it simple to get started. If you get stuck, you can watch over 40 hours of training videos.
With the coupon code tracking, it's not only simple to use. Instead of confusing links or annoying redirects, you can assign coupon codes to your affiliates. Since no links are required, you can use word-of-mouth and offline marketing.
It also offers multi-tier marketing like other tools (10 tiers to be exact). Your affiliates can earn more by recruiting other affiliates with this feature. While it may not be a major perk in our books, it is an option.
2. Refersion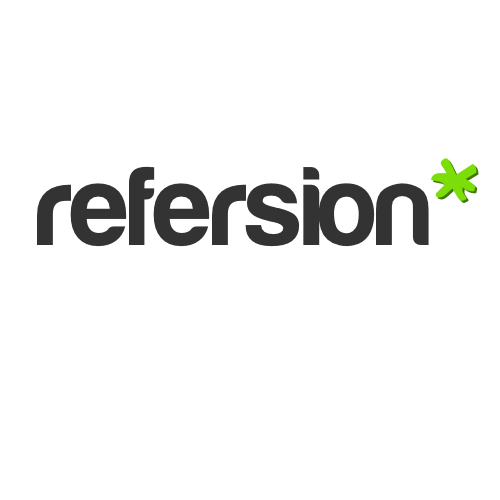 It took the team just two years to turn a beta product into a profitable company without the help of investors. In 2020, Assembly, an eCommerce growth platform, acquired it. Given their focus on eCommerce, it's a good choice for online stores looking to get started with affiliate marketing.
In its seven years of operation, Refersion has aided nearly 20,000 merchants with affiliate marketing. Unlike many of the other tools on our list, it also has its own affiliate marketplace. If you choose Refersion, your affiliate program will be listed on this marketplace for free. While existing customers are still the best affiliates, the Refersion Marketplace can help you quickly expand your affiliate network.
One standout feature is the ability to set custom commissions per product or SKU. In this way, low margin items can be paired with low commission rates. Overall, this is a great way to encourage affiliates to refer higher margin products.
3. Referral Rock
Referral Rock is one of the top referral program software solutions available to help you leverage word-of-mouth marketing. It also provides partner and affiliate marketing software to keep your top affiliates engaged.
Referral Rock has over 25 integrations, including Shopify, Magento, Squarespace, and 3dcart. It allows you to promote your affiliate marketing program on various marketing channels, such as your website.
Its highly customizable reward options are one of its most appealing features. From time-limited offers to recurring rewards, there are many ways to attract attention.
All plans include full support. There will be a kickoff call, program audits, technical integration assistance, and referral best practice training.
But it's not free. So it isn't suitable for eCommerce business owners on a budget.
4. LeadDyno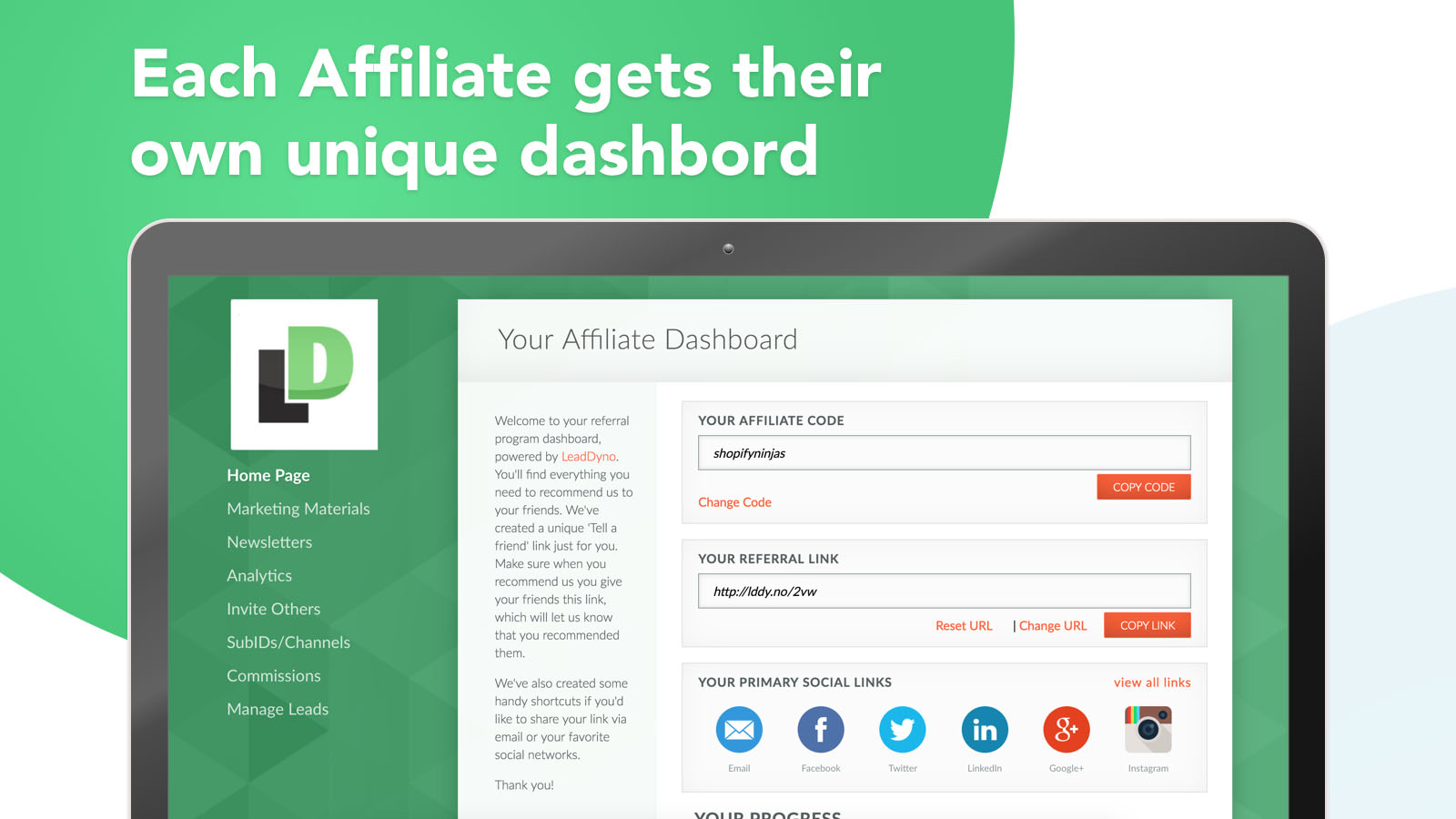 LeadDyno can help you automate and grow your affiliate program. In comparison to other tools in this niche, LeadDyno offers six subscription plans in total. Three plans are for websites with less than 7,500 unique visitors per month, while the other three are for sites with more.
It's easy to set up and use. For assistance, the customer support team offers weekly demos and workshops, as well as the setup wizard.
While it is impossible to mention every feature, two stand out. One is to automatically invite customers. The other feature is the ability to track other marketing activities besides clicks, sales, and leads.
But there is one major flaw. LeadDyno doesn't let users choose how to reward their affiliates. The reward can only be a percentage of a sale or a fixed amount.
5. Omnistar Affiliate
Omnistar Affiliate is one of the best-rated affiliate software solutions on Capterra, with a 4.9 rating. It integrates with thousands of apps, including Shopify, WooCommerce, BigCommerce, and Squarespace.
Omnistar Affiliate also fully integrates with LinkedIn, Facebook, and Twitter. Your affiliates can easily share their links across these popular social networks to increase exposure.
Like Refersion, it has its own affiliate directory. This can be useful if you want to find affiliate marketers who know more than your customers do.
It can also help you identify your most loyal customers with a simple survey. Auto-signup can save a lot of time. It also makes scalability much easier.
Keep your affiliates engaged and motivated by sharing email templates and uploading creative digital assets they can share with their networks. This not only helps you keep your branding consistent, but it also helps affiliates promote your products. After all, if your affiliates have to work too hard to promote your products, your program will fail.