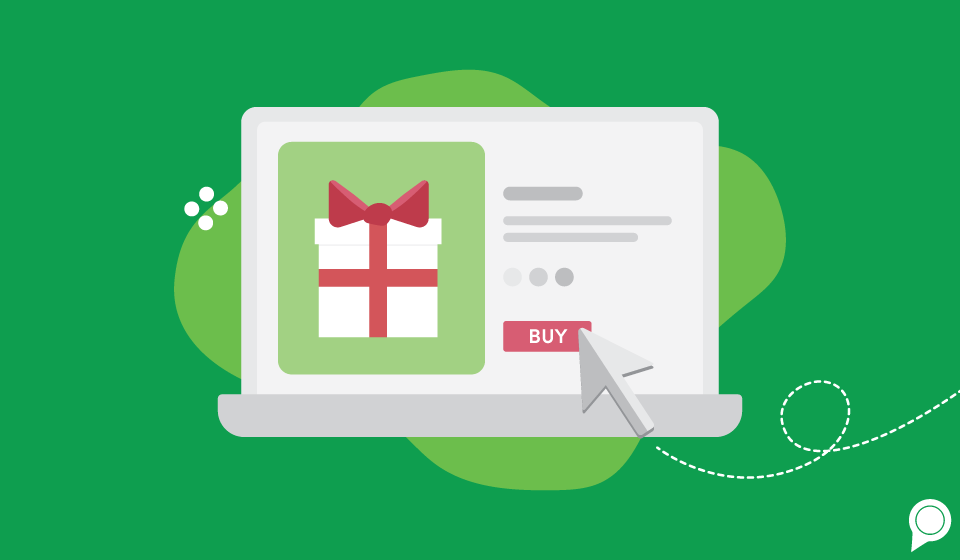 Is your marketing ready for 2021 holiday season? Follow these tips to get your business holiday-ready and maximize holiday sales.
Online shopping/Ecommerce
Due to the pandemic, two-thirds of consumers still plan to do most of their holiday shopping online in 2021, according to eMarketer. According to Adobe Analytics, online sales will hit a record $189 billion in November and December.
Preparation before the shopping season ensures maximum sales and customer satisfaction.
How easy is it for customers to find what they want on your ecommerce website? Is the checkout process quick and easy? Find and fix any bugs before the shopping begins.
Check website performance: Most ecommerce sites see increased traffic during the holiday season; make sure your website infrastructure and web hosting provider can handle the expected increase.
Make sure your site is mobile-friendly: by 2020, mobile sales will account for 44% of all holiday ecommerce sales. Verify that your website is mobile-friendly, with easy-to-click buttons and a mobile-friendly checkout process.
Inventory: Examine your stock levels for major shopping holidays (see below) and any special sales. In 2018, on the busiest holiday shopping days, 3% of online shoppers received out-of-stock messages, costing retailers an estimated $484 million.
Website Content
The holiday season brings unique challenges and opportunities—don't miss out on providing helpful content to your customers. There's probably a way to create holiday content that relates to your industry.
Research holiday trends in your industry and ask your customer-facing employees what concerns, issues, plans, and goals your target audience has during the holiday season.
Update holiday images: Update any photos or visual elements on your site with holiday themes.
Social Media
Social media's playful, informal nature makes it ideal for testing new holiday marketing ideas and fostering a sense of community and holiday cheer.
Create a festive atmosphere on your social media pages to get your followers shopping mood. Consider seasonalizing your profile photos, adding holiday colors or imagery to your regular visuals, and posting holiday-themed product photos.
Promote holiday events: Now is the time to start telling your followers about your holiday events and building excitement.
Create content: Having new holiday content on your social media pages keeps customers engaged and checking in regularly. Try posting a holiday series like "12 Deals of Christmas," daily gift ideas, or employee holiday traditions, recipes, or crafts.
Enable messaging: According to a LivePerson survey, 77% of holiday shoppers would spend more if they could message an associate. Set up Facebook Messenger for your business now and start engaging with customers and promoting holiday sales and events.
Email
Email is a great way to connect with existing customers and reengage inactive ones during the holiday season.
Make your most loyal customers feel appreciated by sending them an email with a special offer, an invitation to a party, or a discount.
Send holiday emails: Thank your customers for their business and share some of the year's highlights.
Get in the holiday spirit: Share holiday thoughts, tips, recipes, or photos from your team with your customers.
Encourage customers to refer friends and family by offering a free gift or discount for each referral.
Make it simple: Send an email highlighting your site's "most popular" gifts, with a link to purchase.
SEO
Holiday shopping searches will be high in the coming weeks, and you want your site to rank high in those searches. Improve your website's SEO to improve your search ranking.
Use keywords: If you have an ecommerce site, include keywords like "seasonal," "holiday deals," "Black Friday," "Cyber Monday," and "gifts" in your website content.
Optimize for local search: Make your business more visible to local shoppers by optimizing your Google My Business listing, getting listed in local directories, and monitoring your online reputation and reviews.
Post accurate business information: Verify your business's address, phone numbers, and hours, including any special holiday hours.
Consider a holiday PPC (pay-per-click) campaign to capitalize on holiday shopping searches.