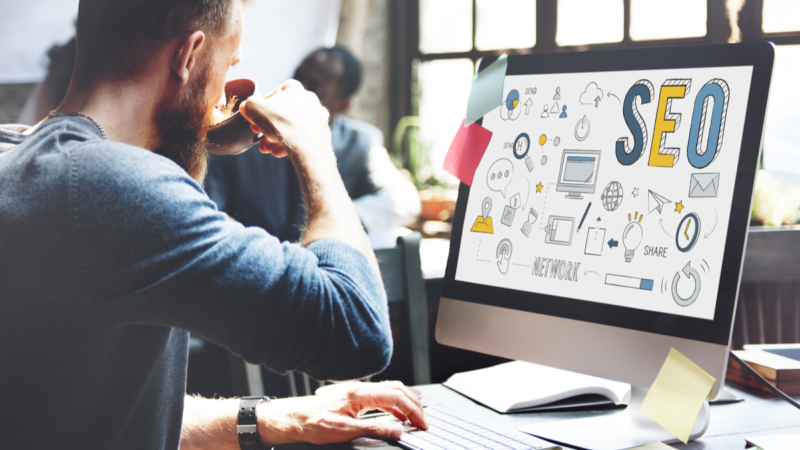 Obviously, we live in the year 2021, which means that owning a high-quality website is no longer a luxury. Each year, technology improves in intelligence. This means that you can now manage an organized online project right out of the box.
Similarly, blogs, online magazines, and ecommerce websites all fall under this category. Finally, you now have an abundance of opportunities to create virtually any type of website. Needless to say, there are numerous pre-designed templates available for these purposes. Some are premium, while others are free.
The thing is, it makes no difference how expensive your theme is. To be honest, sometimes creators overuse modern features while neglecting the technical side. Therefore, how do you select an SEO-friendly theme for your website or blog?
Here are 3 pointers to assist you in selecting the best SEO-friendly theme for your brand.
Why Do You Need a Search Engine Optimized Theme?
To begin, you may be wondering why we aren't discussing templates in general, but rather SEO-friendly themes. To cut a long story short, search engine optimization (SEO) is critical to the success of any website.
Without this straightforward but clever strategy, you will struggle to generate an impressive amount of traffic. SEO increases your chances of being ranked higher in search engines such as Google, Bing, and Yahoo, among others. Google, of course, is the most popular. That is why an SEO-optimized template is an unavoidable requirement for anyone who wishes to reach their target audience online.
How Does a Search Engine Optimized Theme Work?
To be sure, each of the SEO-friendly themes has a well-written code. They are literally optimized to meet the needs of modern search engines. With them, Google will be able to distinguish your site from all of its competitors. Is it possible to share your information with the entire world without using search engine optimization? We do not believe so.
According to Marc Ostrofsky, "domain names and websites are internet real estate." That is absolutely true, as a well-designed website is the bedrock of your business's success. After learning why your theme should be SEO-friendly, it's time to take a look at our recommendations.
The First Tip for Selecting an SEO-Friendly Theme: Responsiveness
Prior to anything else, keep in mind that your prospect should be unaware of any limitations. As such, let us begin with the constraints of time and space. To begin, you must create a user-friendly and visually appealing online project. One that will be compatible with all devices.
Additionally, keep in mind that modern gadgets come in a variety of screen sizes. In other words, your website should function flawlessly regardless of the device used by a visitor. This clever move ensures that web audiences can access your website or blog at any time.
Second Tip for Choosing a Search Engine Optimized Theme: Cross-Browser Compatibility
There are numerous browsers available. According to recent statistics, Google Chrome is the most popular browser. Additionally, the majority of traffic comes from Android devices. This also demonstrates the significance of the preceding point.
You cannot predict which browser your visitor will use. There are numerous browsers available, including Firefox, Internet Explorer, Opera, and Safari. Will you be required to conduct browser testing on an ongoing basis? Not always. We recommend that you build your website or blog using a cross-browser compatible template. As the name implies, this function assists in ensuring that your online project works properly in any browser.
Third Tip for Selecting an SEO-Friendly Theme: Drag-and-Drop Editor
A drag-and-drop editor is no longer a trend; it is a requirement. In a nutshell, this feature enables you to create new pages. Additionally, you can enhance your site's design with multiple design elements by utilizing a drag-and-drop page builder.
This is a very straightforward technique. Simply drag and drop the desired elements into the editor. There you have it! You've introduced a new element. Additionally, a drag-and-drop editor makes editing simple. It is suitable for users of all skill levels.
Given these considerations, we recommend using an SEO-friendly theme with a high-quality drag-and-drop page builder.