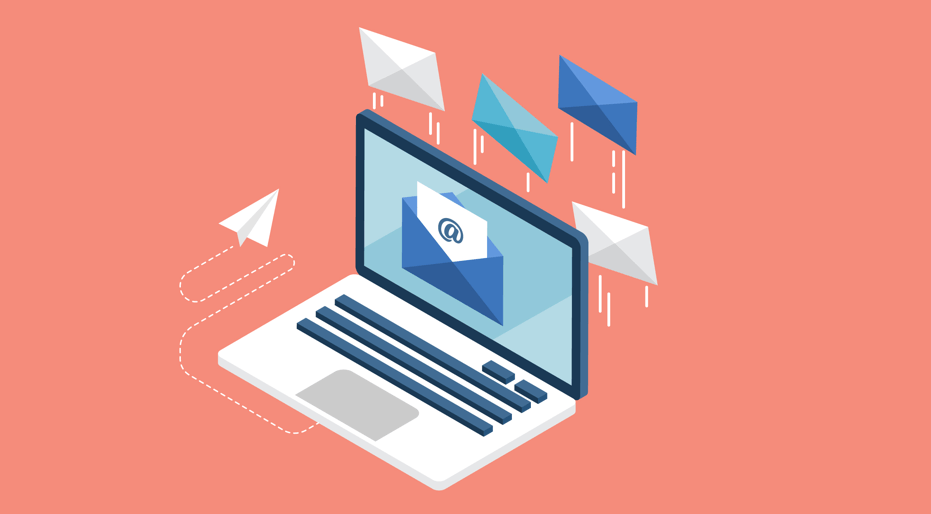 Marketers are increasingly focusing on social media engagement and SEO, and some businesses have abandoned e-newsletters altogether. However, Statista predicts that by 2025, there will be 4.6 billion email users worldwide. So keep email as a part of your self-storage marketing strategy.
A well-written newsletter can increase customer loyalty, brand awareness, and profits. It's easier than you think to start an e-newsletter. Let's see how it can help your self-storage business and how to create successful sends.
Benefits of Newsletter
Connecting with your self-storage audience via email newsletter has many benefits. A few key advantages:
1. It keeps your brand in front of customers
Routinely send newsletters to keep your brand and message visible. If people remember your name, they are more likely to contact you directly rather than searching online.
2. It boosts brand loyalty and trust
A newsletter can be a powerful tool for building trust and personal connections with self-storage customers. Providing useful and relevant content regularly will boost subscriber confidence in your brand. They'll come to trust your company as a reliable source of products, services, and information.
3. It boosts sales and campaigns
To encourage purchases, email newsletters can easily include messages explaining product features or site amenities. They can also be used to alert customers to current or upcoming sales. You can also use your emails to qualify leads by tracking who opens them and who clicks links.
4. It boosts web traffic
To become a paying customer, readers must be invited, encouraged, and rewarded to browse your website. Use clear CTAs in your newsletter to encourage readers to click.
5. Owning your content and subscriber list
Posting content on Facebook, Twitter, or Instagram gives up some rights. In most cases, the platform owns your content and your followers. That's why you need your own email list. You can communicate with these contacts in any way you want, regardless of their email provider. You also own all content you create and send.
Creation of newsletter
Now that you know the benefits of engaging your self-storage audience via email, let's look at some strategies for creating effective sends.
Decide on a strategy and goals
Setting goals for your self-storage newsletter is critical. Consider your goals for email marketing. Do you want to promote your blog or website? Maybe you want to boost social media engagement, or give subscribers an early look at new products and services. Knowing your goals ahead of time will help you choose your newsletter's tone, imagery, and layout.
Select an e-mail management
Even if you only have a few hundred or a few dozen subscribers, you should buy an email management system. Affordability, ease of use, and quality templates have made services like Mailchimp popular. Do your research and weigh your options. Pick the right platform for your goals and technical requirements.
The goal is to build a large and growing list of newsletter subscribers, but you don't need thousands to start. Begin by talking directly to your readers. Solicit feedback and assess audience expectations. When you're ready, run a giveaway or contest. Offering exclusive content is another way to generate interest. Whatever you do, give readers genuine value. Most consumers dislike tactics that overpromise and under deliver or worse, come across as spammy.
Set expectations up front
A recurring newsletter should be obvious to potential subscribers. It's critical they can opt in or out easily. When someone opts in, tell them what to expect, such as weekly, monthly, or quarterly newsletters. Set expectations and hold your self-storage company accountable.
Creating a successful newsletter takes time and effort. Stick to a frequency and a style that represents your brand and your audience. A consistent design with flow appeals to readers.
Your self-storage newsletter's readability and quality will determine whether subscribers choose to subscribe. Focus on your message and target audience. A long-form presentation may be appropriate for your brand or content niche, but not always. 100-200 word newsletters with click-through options to learn more can be very successful and even more engaging than long reads. Find out what your readers value and stay on message.
Make sure your newsletter is mobile-friendly. According to marketing firm 99firms, 47% of consumers check emails on mobile devices. In some cases, that number may be higher. Incorporate mobile-friendly templates that automatically optimize images and copy for various devices. Litmus and Email on Acid are great resources for testing.
Avoid simply deleting your work and walking away. Recognize key metrics like bounce rate, open rate and unsubscribe rate. Try changing your subject lines or sending your newsletter at different times. Make your call-to-action copy more appealing by using bright colors and bold fonts. This is fast. Within 48 hours of sending, you'll know how your email performed. After that, performance will vary, but if a subscriber doesn't open and interact with the email within the first two days, they are unlikely to do so.
Email newsletters are a great way to keep customers connected to your brand. Follow the above steps to increase audience engagement and subscriber numbers.