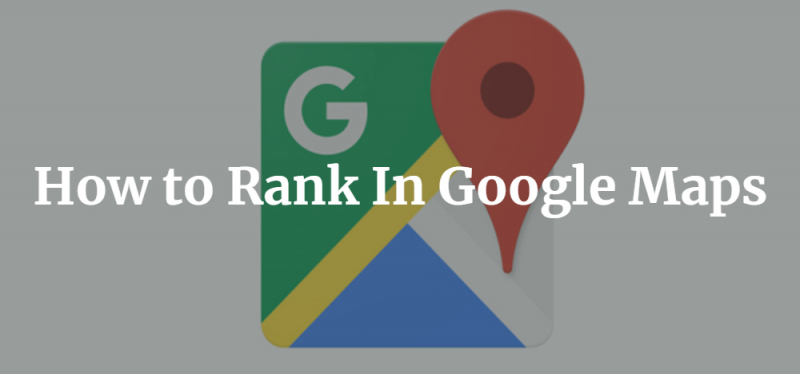 Google Maps is probably the most well-known online map service. This is because Google Maps is a search engine that helps people find local businesses. High Google maps rankings are crucial for businesses targeting local customers.
These top-ranked sites aren't there by magic but are ranked as high as they are for some reasons you are about to know.
These will help market your website effectively and efficiently, but only if correctly executed and maintained. This will assist your site rise to the top of the search engine rankings.
Ranking factors for Google Maps
Because they are all tied to location, both yours and the searcher's, Google Maps ranking criteria are also known as local ranking factors. The three key local ranking factors, according to Google's literature, are:
Relevance refers to how closely your company matches the user's query.
Distance: the distance between you and the search user.
Prominence refers to how well-known and liked a company is.
Set up Google Places
First, create a Google Places company page. Pre-search your business; if it already exists in Google Places, you will need to claim it. If it isn't currently mentioned, you can add it by updating your Google Places profile. All you need is a free Google account. Google agrees that this step improves ranks on Google Maps since it allows Google to gather more dependable and trustworthy information about companies.
Get Business Citations
Citations are easy to obtain, as they are simply a mention of your company on another website, similar to a backlink. When getting citations, the anchor text should be as similar as possible to your Google Places listing. So, make sure your URL, description, contact details, etc. match your Google Places page. This doubles as an organic search ranking aid.
Get Your Company Listed
You should list your firm on other pages in order to receive the finest potential citations. (It will also assist you in dominating local SEO.) These additional listings can come from a variety of places, including Yahoo, Super pages, Insiderpages, and Angie's List, to name a few well-known sources that will pass along more link juice. This provides Google with all of the pertinent information about your company. Make sure your information is complete because filling out as many fields as possible might boost your ranks for a variety of search queries.
Ensure that your citations are correct
You may have previously submitted your company information to other websites and directories. If you've completed this, double-check that all of your existing citations and other listings are valid; it's pointless to be listed with incorrect information. Check these to ensure that your citations have the correct names, addresses, and phone numbers. It's even been suggested that supplying an actual address can help you get a better placement. It's critical to check not just that your website's details are right, but also that the data on your website is correct and consistent with these citations.
Make more local connections
More local links that mention your business name, address, phone number, and URL, rather than just generic SEO link building back to your site. You can utilize them in social media postings just like typical SEO, but it's better to get them from other sites like bloggers, business sites, and directories because they work as a kind of review. Backlinks from other local directories can also assist businesses in ranking higher on Google maps. It is critical for business owners to examine what other directories are used by businesses that rank highly in Google maps in order to locate the most effective local directories.
Solicit feedback from users
As previously stated, reviews demonstrate trust, and these reviews may be accessed in Google Maps. Reviews are crucial for getting your citation crawled and listed well in Google, as well as for promoting your Google Places presence. You'll want to gather as many reviews as you can on as many various websites as possible; this will help you improve your local search ranking significantly. Encourage customers and suppliers to leave evaluations, or secure mutual agreement reviews from organizations in the same industry to get the ball rolling.
Make Changes to Your Locations Page
You may improve your Google Places results simply by updating the major elements of your page. This occurs because you are informing Google that you are a legitimate firm. Although you are not required to alter the photographs and videos, I have found that simply editing the description and associated areas can make a significant effect.
Maintain Consistency
You'll want to make sure you choose a standardized company name.
This means that the business name should be consistent across all websites that list it. You should also use the same address for your business; if you don't, Google will be confused about your actual location. If you come across many listings, you should claim and disable them all so that there is only one.
Conclusion
It's natural to be scared by Google Maps, but don't let that stop you from creating a Google Places page for your company. Setting up your page correctly can help you rank in Google Places, resulting in more high-quality traffic.