While being a slave to email is bad for productivity, some messages require immediate attention. But you don't have to keep an eye on your inbox. If you use Gmail and an Android phone, you can set up notifications to be notified when specific emails arrive. How?
Create a filter
Although the goal is to receive specific emails on your phone, you must first set this up in Gmail's web client.
Open Gmail in your browser, and then select Settings from the menu. Select the Filters and Blocked Addresses tab next. Click the Create a new filter link in the page's middle.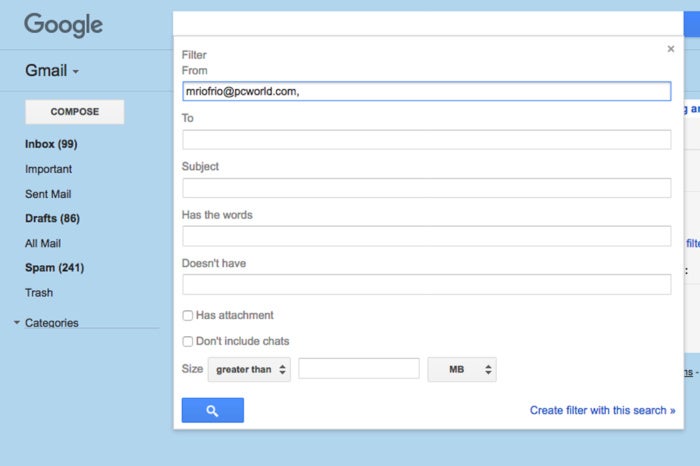 Defining your filter criteria will open a new window. Filter by sender, recipient, keywords, attachments, and more. Using this example, I'll enter my editor's email address in the From field.
When you're done, click the Create filter with this search link at the bottom of the window.
You can now tell Gmail what to do with messages that meet your criteria. Check the box next to Apply the label to label these messages. Select Choose a label from the drop-down menu. You'll see a list of your Gmail labels. So select New label and enter a descriptive name in the appropriate field. After that, click Create.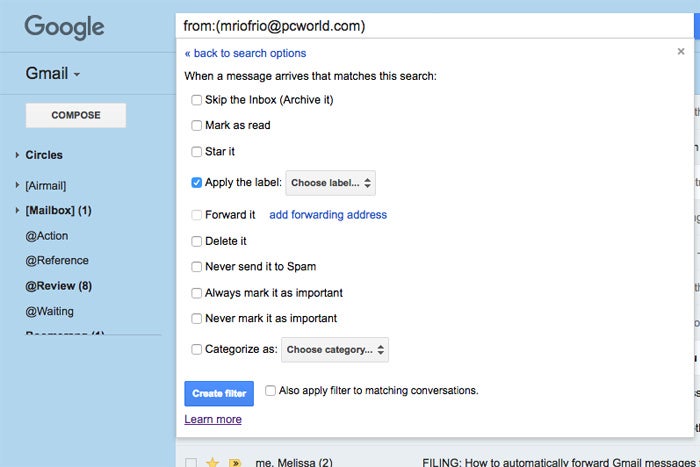 This will close the current window and return you to the previous one. You can apply your new filter retroactively to existing messages by checking the box next to Also apply filter to XX matching conversations at the bottom of the window. Finally, click on the Create filter button.
Set up notifications on your phone
Open the Gmail app on your phone, slide open the menu, and select Settings. Select the email account where the filter was created. Select Manage labels. Select the inbox you're using—it should be at the top of the list.
Uncheck the box next to Label notifications if you only want to receive certain messages. Return to the previous screen, select the newly created label from your list. On the next page, select Sync messages, then Sync: Last 30 days. This will download all messages with this label.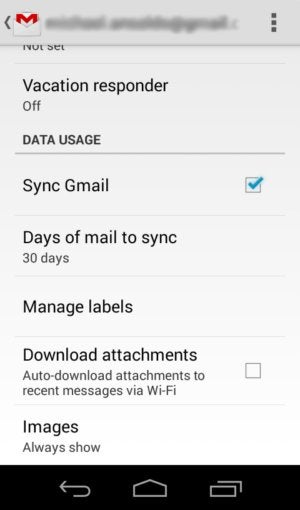 That takes you back to the previous page. Mark the box for Label notifications. Then select Notify for each message.
Then, whenever you receive your specified emails, your phone will be notified!