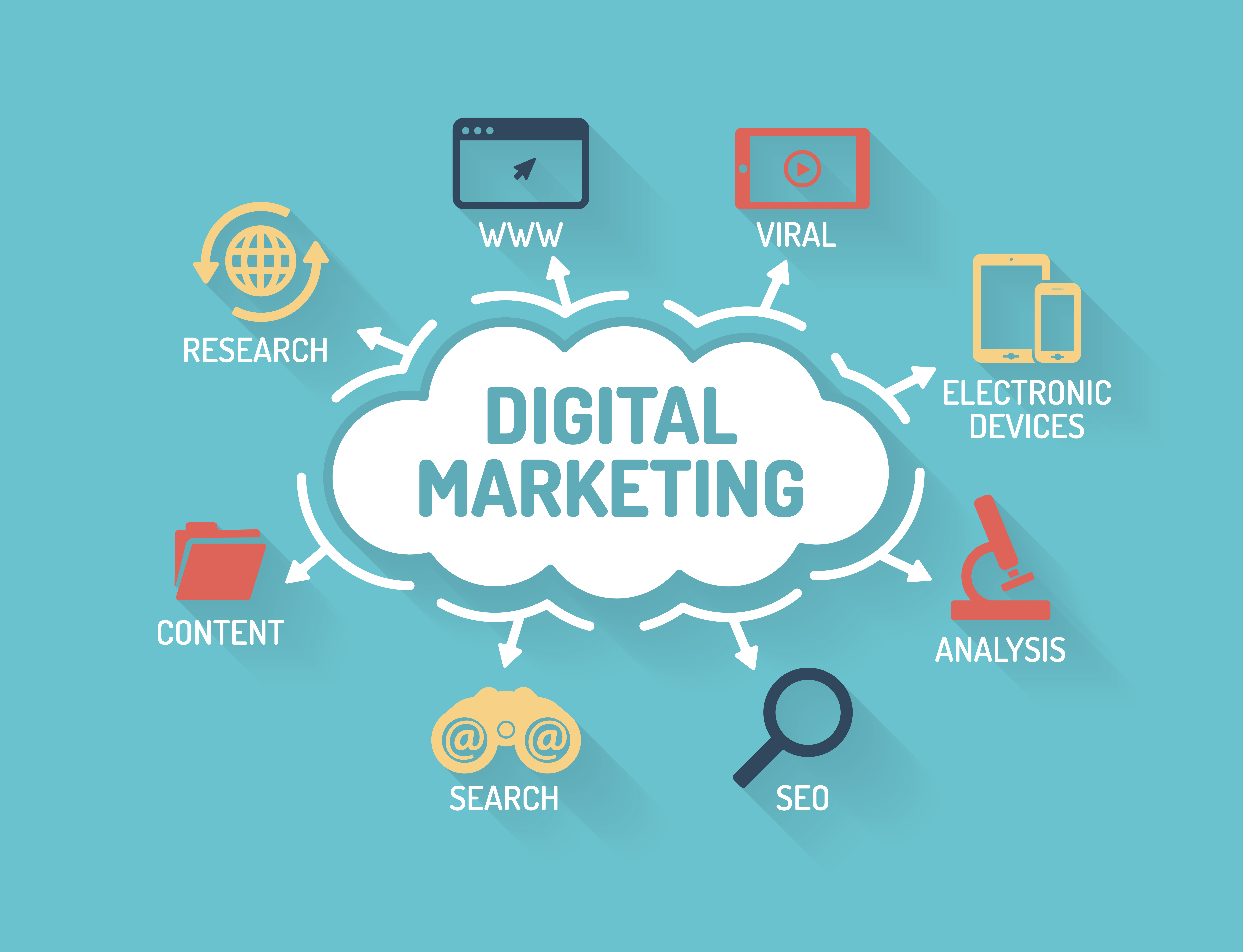 Nowadays, social media isn't always kind, and the algorithms are unpredictable. Social media is like the 'icing on a multilayered cake' when planning a comprehensive digital marketing strategy.
Digital marketing is the use of the internet to promote a business. Your digital marketing strategy should aim to create and optimize information that informs your ideal customers about your company. This is a big idea, so let's break it down.
A few examples of digital marketing are digital advertising (PPC), content marketing (SEO), social media marketing, website design, lead generation, lead nurturing, and email marketing.
To ensure your digital marketing strategy is successful, you must evaluate each step to determine if your efforts are reaching and engaging your target audience.
What is Content Marketing?
Content creation is the most time-consuming and costly aspect of digital marketing. Inspire and excite potential customers. When you add value to your audience's lives and keep them informed about your company, you effectively add value to your digital spaces.
The internet is full of 'noise', and content marketing helps you stand out from the crowd.
You, as a business owner, know what content your customers want and how to create it using keywords. Building a library of well-written, authoritative, relevant, and engaging business assets will quickly establish you as an industry authority.
Content marketing assets include web page content, blog posts, infographics, whitepapers, E-books, videos, and podcasts, to name a few.
Web development and design
This is your most valuable digital asset. A website must have a clear message and be easy to navigate. When looking for a visually appealing design, remember your users.
Your site must also follow SEO best practices, both on-page and technical.
A fully optimised website has a better chance of ranking higher in searches. Create content, meta descriptions, and titles that include keywords your buyer persona uses to find businesses like yours.
Finally, you must connect your website to Google Analytics and Search Console to be found on Google.
The terms and strategies mentioned in this article are flooded with get-rich-quick pitches, websites with experts, and videos and webinars. Each will operate in a unique manner.
How do you know?
In reality, there are many brilliant digital marketers out there. Transparency is the best way to know who to trust. It's helpful if marketers will teach you what they know to help you get started.
You want experts who can back up their claims with case studies. Will a digital agency tell you how blogging helps them reach more people? Explain how email marketing affects growth.
Why should you work with a digital agency that can't prove its strategies work?
Find resources that will help small business owners, writers, and entrepreneurs understand and create a simplified digital marketing strategy.
The best way to implement current digital marketing best practices is to learn the ropes. You won't miss steps like linking your website to Google Analytics, creating a buyer persona, or creating a multi-channel content marketing strategy.
Find digital marketing experts who can assist and advise you at every stage.